Mainstream actors doing leading gay roles. Amazing. I'm surprised that these 'old' movies didn't receive as much buzz (siguro kasi wala pang masyadong nagti-Twitter nun?) I only discovered the titles upon Googling "Best Gay Movies", something I do from time to time. It used to be frustrating to see these lists, for the movies were hardly available here.
But thanks to Torrent (opo. nagto-torrent ako. inaamin ko po.), the titles are a search-click-wait away from being watched.
I picked these two because a lot on the list I have actually seen (the titles repeat themselves in a lot of these lists). And they featured maintstream actors. I was utterly amazed to see a young Clive Owen as a dashing Berlin fag in a Burlesque cum Moulin Rouge kind of bar. And superstar (yes, I consider him a superstar) Jim Carrey essaying an all-out gay role, and getting to have both Rodrigo Santoro (the hunk I saw in Lost) and Ewan McGregor.
"Bent" is quite heavy, done with an indie spirit. The concentration camp scene makes you despair with the characters. In contrast, "I Love You, Phillip Morris" (note the spelling of Phillip), starts out quite light, campy then makes a serious turn before... I won't spoil the ending. It's trademark Jim Carrey humor and wit, without the facial contortions. Ewan is simply adorable as the softie blonde. But I think his acting was a bit over.
The kissing scenes always take my breath away. Mainstream actors kissing. And it's not that I find it hot. I just find it so ... inspiring? I love that when these guys do roles like these (including my idol, Tom Hanks), they bring a lot of their straight fans to the gay experience. And that says a lot about them, knowing the inherent risks.
The movies are not for everybody. I don't find them for general appeal. If 'Bent' didn't star Clive Owen, I wouldn't have bother, honestly. But I think that a cinemaphile PLU should have this in their 'must-watch' lists.
Image Source: Community Flixter
Image Source: Cineplex.Com
Image Source: Community Flixter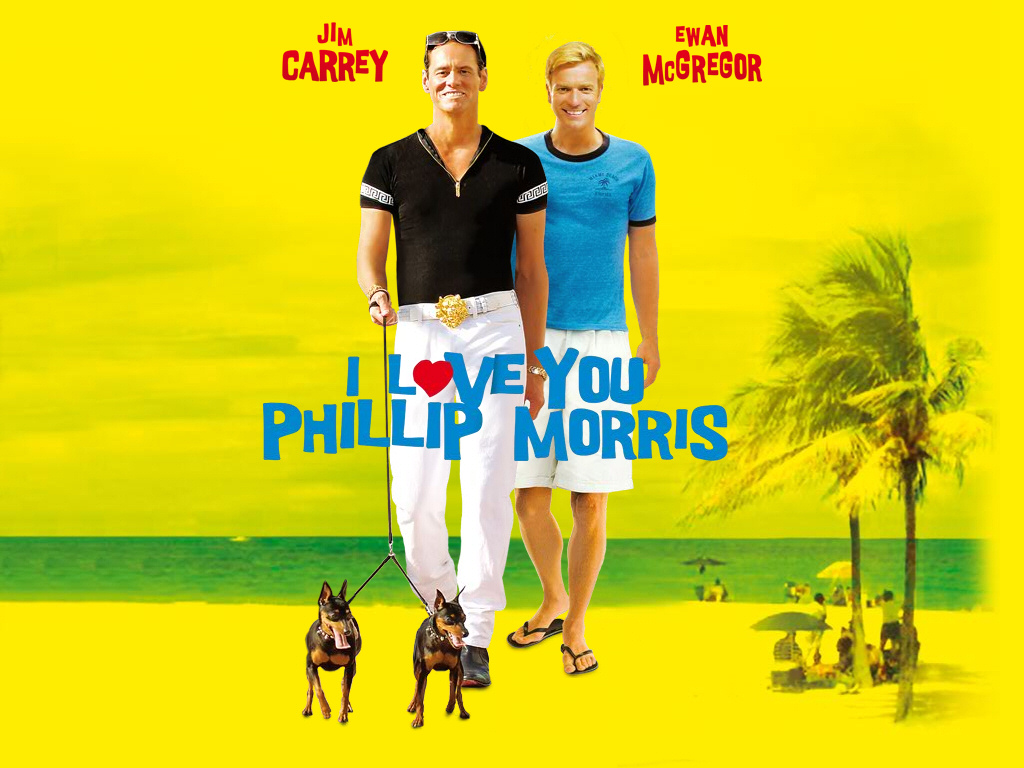 Image Source: Jim Carrey Online
Image Source: sweensryche.wordpress.com
Image Source: Moviewallpapers.net